About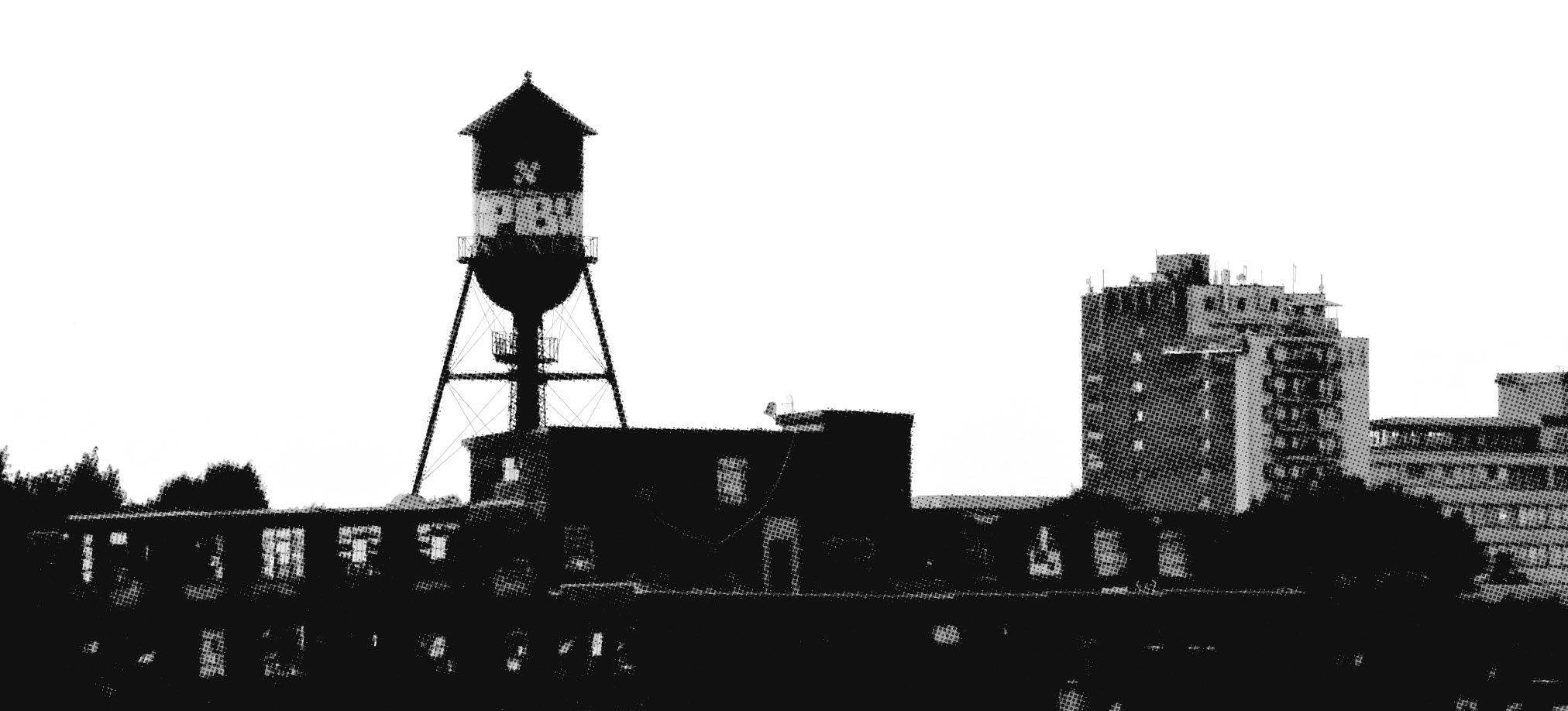 About Utown
Utown is initially just a big melting pot of ideas, concepts and characters that have stuck with me since high school. Like a lot of aspiring artists growing up in the early days of forums and the humble beginnings of DeviantArt, having original characters (OCs) was almost a rite of passage. Sam, Thomas, Edwin and Étienne were all created around the turn of the century, as "ambassadors" for everything I loved as an impressionable teen (IE: skate culture, the vague concept of "hacking", and of course, the unattainable "bad boy" trope.)
I kept on drawing them in my free time, as a sort of way to measure my progress as a cartoonist, while my soul was being sucked away by studies in graphic design. At that point, they had taken a life of their own. I tried time and time again to write them into a narrative, often in the form of hundreds of pages of Word document. It never went anywhere but damn, I remember writing for hours on end, completely invested in crafting a universe for them to live in. 
Then, two things happened: I got better at drawing backgrounds, and I started getting interested in urban planning, architecture and housing issues. In 2012, the city of Montreal announced a big renewal plan for Griffintown. I started paying attention to terms like "gentrification" and "promoters". In the meantime, Nuclear Winter launched as a webcomic and I discovered the infinite storytelling potential of comics. Slowly, the prospect of having my old OCs featured in their own comic was becoming more realistic. In 2013, soon after I had moved back in my old neighborhood, the City evicted a dozen tenants from the Moreau Lofts, an old, derelict factory that housed the last remains of a once-thriving community of artists. "Gentrification is achieved when the artists start leaving." As a broke, newly self-employed comic artist in an up-and-coming neighborhood, this stuck with me. And thus, the idea of Samuel as a struggling, marginalized artist fighting to keep his home, came up. Utown would be this made-up city outside of time and geographical constraints where I could talk about the issues that were important to me. 
Finding roles for the other characters took a lot of writing, but almost 20 years after drawing Samuel and Thomas for the first time, they finally got their own comic.
About Cab
I'm Cab (Caroline Breault), a comic artist and illustrator based in Montreal, Canada. I've been drawing friendly stoners and angry teens for a while now. My first series, Nuclear Winter, was published by Boom! Studios. I've done covers for Oni Press and Boom!, as well as a bunch of other stuff I won't bother naming. Visit my portfolio to see the professional side of things. This is also where you'll find a good, serious bio.
FAQ
Will there be a Utown comic book?
Yes! I'll have more details as things progress with my publisher.

What tools do you use to make the comic?
It's a happy, messy mix of digital and analog. I storyboard in Photoshop, pencil and ink by hand, then do lettering and tones digitally. I ink with a Tashikawa pen, using a G Nib and Speedball ink, on mixed media paper.
Are you available for commissions?
Sorry, I'm not open for commission work!
How can I support your work?
Easy peasy! The best way is through Patreon, which will also get you early access to the comic, plus exclusive material. It has a huge backlog of posts, documenting the very start of the project. Another way is by visiting my Print shop on Etsy! It has a lot of Utown-related prints, at affordable prices. And of course, sharing is caring! A good word to friends, a share, a repost, it always goes a long way 😀