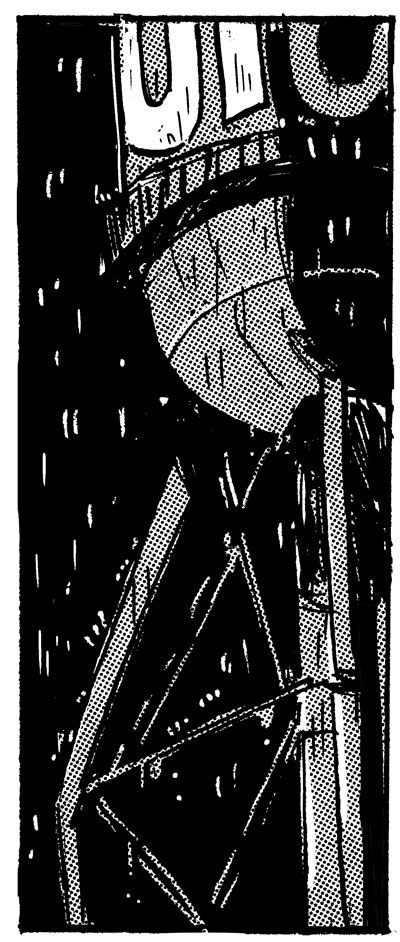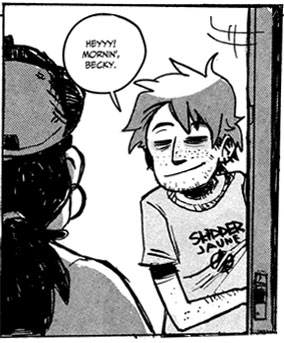 Welcome to Utown!
Utown is the story of a seedy neighborhood that a cast of misfits call home. Inspired by a string of real events that took place in my own city, the story follows Samuel, a 24 year-old semi-aspiring artist (but mostly a video store clerk) who's doing his best at avoiding adulthood. When gentrification shows up at his doorstep, he must face the fact that the town he grew up in is no longer his safe haven–and that he's not ready to leave just yet. With no money and little options, it's time for him to either step up and prove his worth as a serious artist or keep on repeating old, toxic behaviors.
The comic is updated twice a week, on Mondays and Thursdays. Go to the Comic section to skip to the latest page, or skip directly to the start of each chapter by choosing from the chapter list below. First time here? Click on Start Reading! And head on the Cast section to know a little bit more about the characters.
Start Reading!
News
04-19-2021 • Chapter 6 – My Slow Descent
Chapter 6 is here and it's the most intense chapter so far. It's been an absolute blast to produce, and I do hope you'll enjoy it as much as I did. Thank you for reading!
02-05-2021 • Chapter 5 – Heatwave
New year, new chapter! Sam has to do a bunch of paintings for the Echo Room, during the hottest weeks of the year. Will he find the inspiration/motivation to fulfill such a big task? Is "motivation" even a word he understands? In other news, I now update my social media with full pages. It's now possible to follow the comic via my various pages! Check out the links on the right if reading on Instagram or Twitter is more your thing. Thanks!
10-25-2020 • Chapter 4 – The Echo Room
I keep forgetting to do updates whenever there's a new chapter out T_T. In Chapter 4, we'll meet Étienne, the friendly (haha) owner of the Echo Room, Utown's hippest coffee shop. This chapter will take us all the way to the end of 2020, crazy huh? Another update on the website: a relic of the past, the good ol' RSS FEED! For those who still use a RSS reader, it's now possible to snatch the RSS code and never miss another update. It's not very sexy but it works. For those who really don't want to miss anything, there's always the Patreon page, which is full of exclusive content.
07-06-2020 • Summer break
Hello everyone! I already made the announcement on social medias but there it is: I'm taking a small summer break between chapter 2 and 3. I need to recharge my batteries a bit. So until the pages start updating again, I wish you a good summer vacation if you're taking any. If not, try to keep it cool anyway. See you soon!
01-08-2020 • Website launch
Hi everyone! Wow, I can't believe that after all these years, Utown finally exists as a comic, with its own (super spiffy) webpage. If you're new to the story and its characters, please, browse around! Everything you need to know about the characters is in the Cast section, while the story of the project and how it came to be is in the About section. Of course, you're here for the Comic, right? It will be updated every Monday and Thursday for a… good while, if everything goes well. And if you can't wait that long, my Patreon page already has a few pages available to read, and will continue to update in advance for whoever pledges 1$ or more. Every contribution or share is appreciated, and honestly, allows me to continue working on this dream project. A big thank you to Ken Mallar for making this website possible! And thank you to you, reader 🙂